Jordan Strategy Forum is a leading think tank on Economic development. Founded on August 30, 2012, JSF was formed to enable the private sector to engage in constructive dialogue on local economic issues and achieve comprehensive economic development. From start-ups to established companies and medium-sized firms, JSF consists of a variety of companies, in addition to scholars and experts of the Jordanian economy.
By promoting cooperation between the private sector and knowledgeable experts, JSF strives to create sustainable economic development strategies and raise awareness around development issues. JSF also aims to enhance the private sector's role in inclusive economic growth through:
Establishing our role as a think tank by proposing sustainable economic strategies and assessing their impact on the economy. In addition, JSF aims to foster active relationships with decision-makers at every level in government.
Initiating discussion sessions between all stakeholders interested in improving economic policies. JSF does so by holding conferences and discussion sessions, as well as publishing our studies and research through newspapers, social media and our website.
Developing and maintaining a strong and successful private sector, with high competitiveness capabilities; as well as improving the economic environment in Jordan through creating jobs, supporting local communities, and spreading prosperity across all segments in society.
Organizational Structure: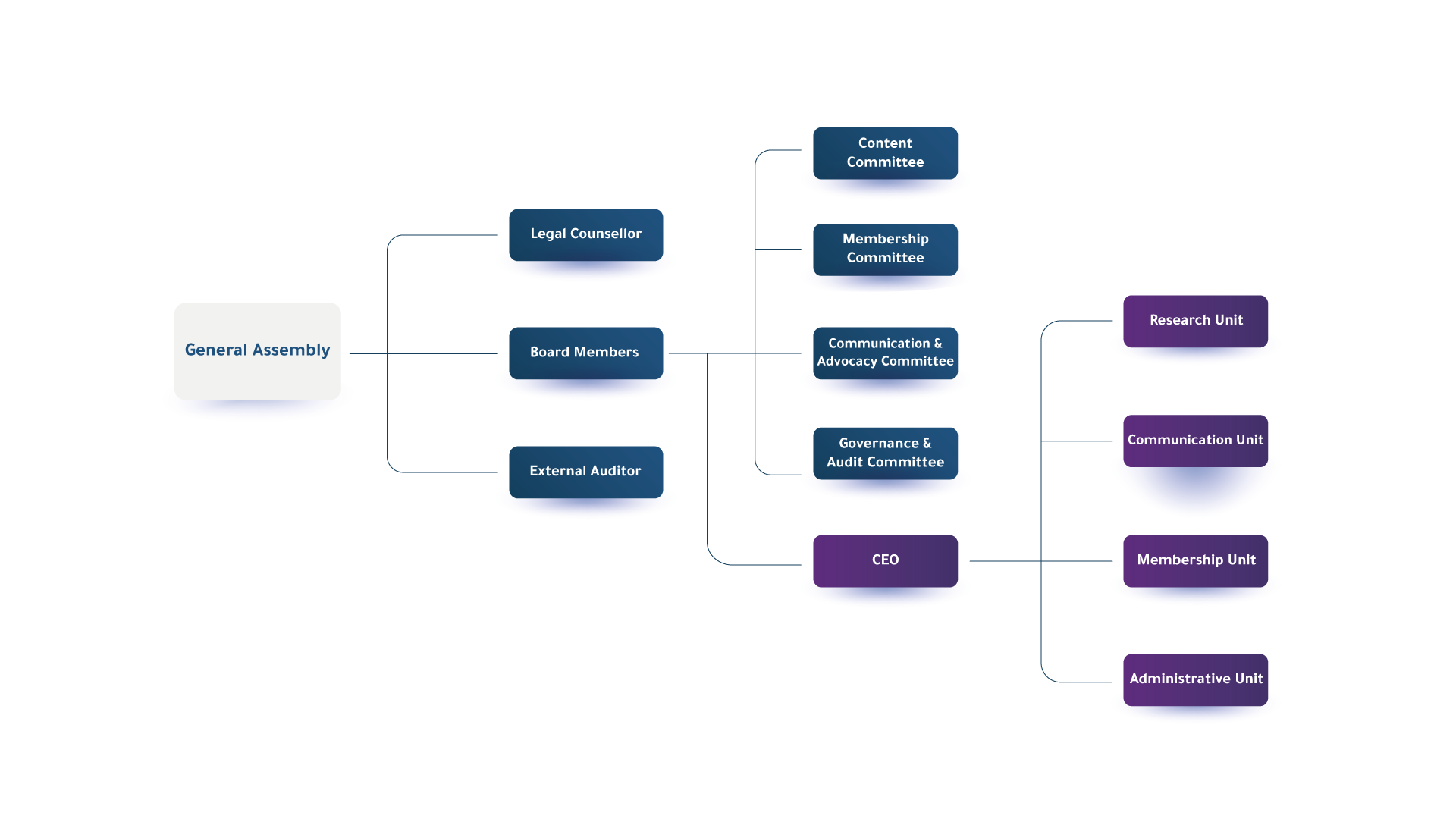 Founders
---
---
Jordan Carbonate Co. represented by Mr. Ayman Hatahet
Arabtech Jardaneh represented by Mr. Bisher Jardaneh
Nuqul Group represented by Mr. Ghassan Nuqul
Ibrahim Saif
Ali Sharif Al Zubi Advocates & Legal Consultants represented by Mr. "Mohammad Sharif" Al Zubi
Kawar Group Represented by Mr. Karim Kawar
Omar Al-Razzaz
Ra'ed Al-Bilbeisi
Said Murad & Sons Co. represented by Mr. Samir Murad
Jordanian Strategy Forum Theory of Change: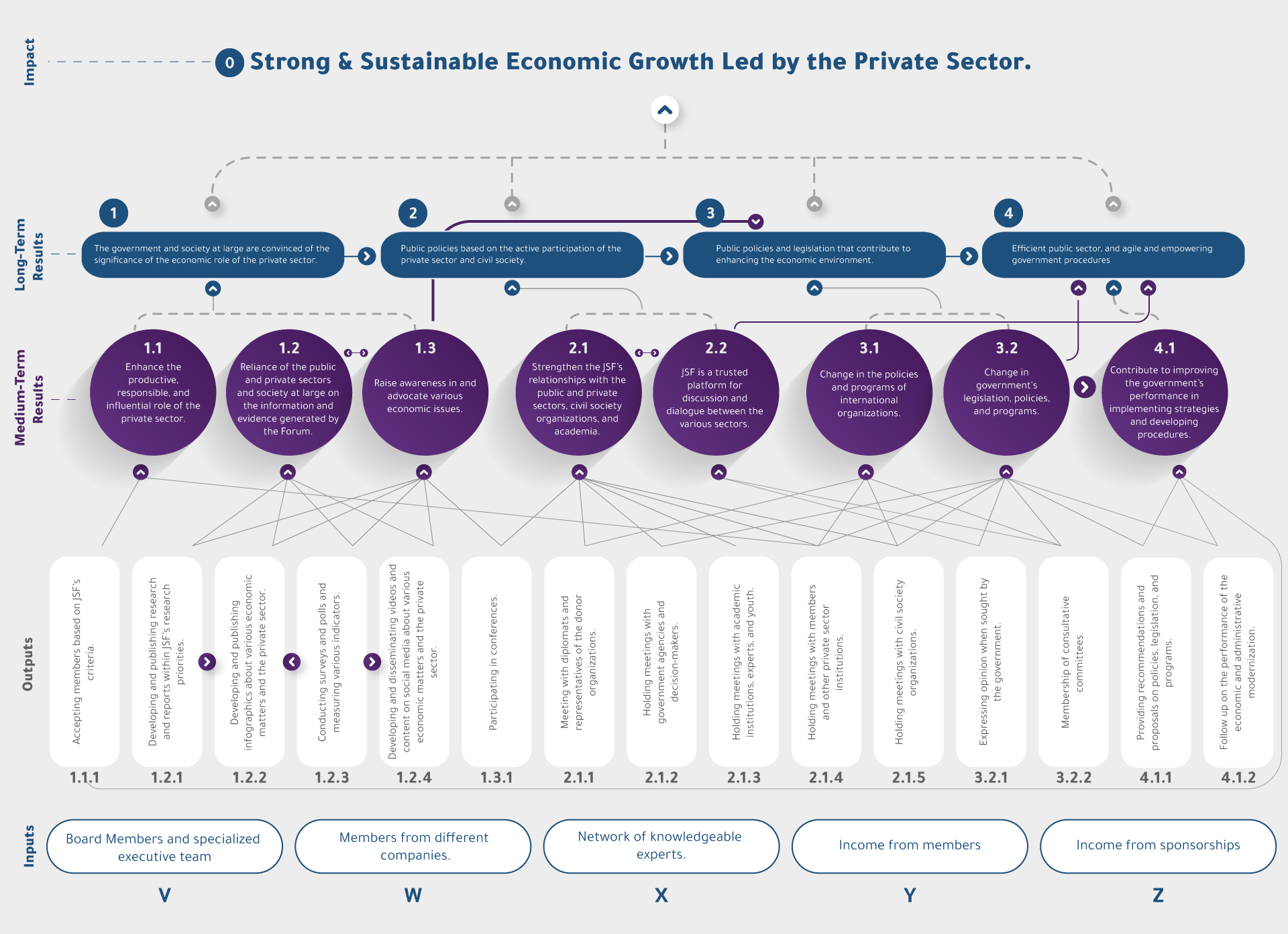 ---